Image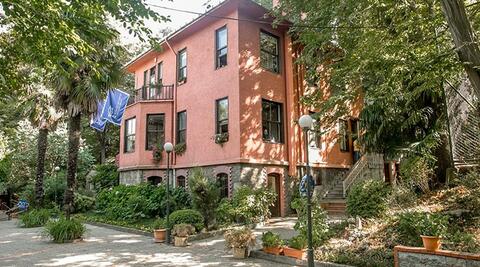 An Istanbul court has ordered a stay of execution of Boğaziçi University Rectorate's decision to evacuate Boğaziçi University Alumni Association (BÜMED) from the university campus.
BÜMED chair Hülya Cesur commented on the court's decision, saying: "Our trust within the law process was full, and from here onwards, we also believe in the superiority of law. Tomorrow, with our belongings, we will go back to our establishment (on the campus) from which we were unlawfully evacuated. And many media organizations will accompany us."
On Jan. 7, Boğaziçi University Rectorate announced that it would not extend its lease agreement with BÜMED and that the association would be evacuated from its facility on the university campus, which it has been using for the last 30 years.  
Boğaziçi alumni have then initiated a protest and filed a lawsuit for the rectorate's decision to be cancelled. On Jan. 27, the district governor's office officially notified BÜMED that it needed to leave the premises and on Jan. 30 morning, the police started the evacuation process.
During this process, the police and university security personnel prevented BÜMED board members from entering the campus. Only the association's accountant was allowed to enter BÜMED premises. Shortly after the evacuation process was over, the court ruled for a stay of execution for the evacuation decision.