Image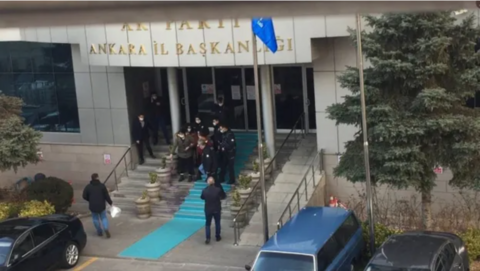 Turkish police have detained a group of women for throwing purple paint at the Ankara provincial building of the ruling Justice and Development Party (AKP) in protest of the killing of four women on the same day.
A group of women from the University Women's Collective gathered in front of the party building and chanted slogans before throwing the paint.
"You won't be able to sit comfortably in your chairs when women are getting killed in this country. We'll be facing you with our purple paint," said the group and threw the paint to the entrance of the building.
Police then detained the women, who were chanting "Stop murderers, not women," by battering them. They were released after their testimonies were taken.
The killing of four women, Aylin Sözer, Selda Taş, Vesile Dönmez and Betül Tuğluk, on the same day on Dec. 29 prompted outrage in the country.
Women once again urged the government to act to prevent violence against women and femicides by ceasing to protect men.