Image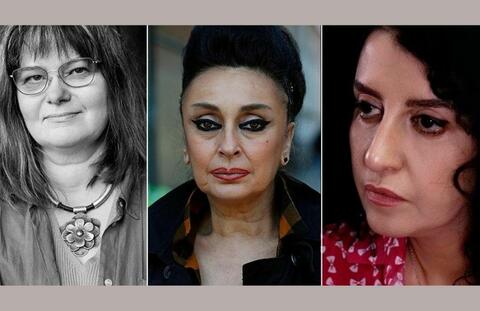 Three women from Ukraine, Iran and Turkey on Monday won Sweden's Olof Palme human rights prize for 2023 for championing women's rights and freedoms.
Marta Chumalo of Ukraine, Iran's Narges Mohammadi and Eren Keskin of Turkey were honoured for 'their efforts in the fight to secure women's freedom, in an age when human rights are threatened by war, violence and oppression', the Olof Palme Memorial Fund said in a statement.
Chumalo, a psychologist and feminist, was highlighted for being one of the founders of 'Women's Perspectives', an NGO promoting women's rights and combating violence against women.
Journalist and human rights activist Mohammadi was one of the founders of the Iranian National Peace Council. Her involvement in championing women's rights 'has led to her repeated arrest, and she has served several prison terms'.
Human rights lawyer Eren Keskin was honoured for having spent decades defending those discriminated against in her country, including 'ethnic minorities, LGBTQI+ people and refugees'.
The Olof Palme Prize is an annual prize worth $100,000, awarded in memory of Sweden's former prime minister
Olof Palme who was assassinated in Stockholm in 1986.